Receive all 3 webinars in our workplace violence series for $99 (reg. $147).
Part 1 of workplace violence series, Avoid Being a Victim of Crime (recorded): This is a guide for employees' personal safety at work, home, and elsewhere. It focuses on developing or improving your workplace safety program and gives you tools to deal with dangerous situations. It provides the key steps to provide protection and 6 actions that can be implemented to feel and be safer.
Part 2 of workplace violence series, Keeping Your Facility Safe (recorded): Part 2 takes a deeper look into facility safety by looking at where your facility is located and the environment it's in to make changes to enhance safety. There's a review of 5 scenarios/case studies that highlight different risk profiles of healthcare practices. It covers 10 of the most common risks that need to be addressed to keep your facility safe.
Part 3 of workplace violence series, De-Escalation Techniques for Workplace Conflict: This training will teach skills needed to manage and understand signs that a situation is getting out of control and specific steps to regain control and move forward in a productive way. Action steps and communication skills are provided for how to improve a conflict situation with patients, outsiders, vendors, and employees. You'll learn how to spot warning signs for potential conflict, how to engage with suspicious people, and how to use your own facility and space to stay safe.
Presenter – Jerry McCormick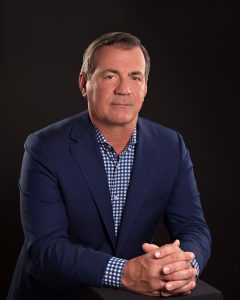 Jerry McCormick is the President of Personal Safety at Work and has trained corporations, colleges, schools, and other businesses in the US and Internationally to give practical skills to deal with the myriad of threats in and around us every day. He utilizes his experience to develop training for thousands of public safety professionals on how to respond to active shooter incidents. In addition, he has transitioned into a role of providing employee personal safety training after interviewing more than 9,800 police officers in the US, Europe & China on why police officers are rarely victims of Person-on-Person Crimes to help employees learn how to deal with a myriad of workplace and public threats that extend beyond active shooter situations.