An Employee's Guide to Personal Safety at Work, at Home, and In-Between: Avoid Being a Victim of Crime
This product is the recorded webinar presented by Jerry McCormick with TMC on developing and improving your workplace safety program. It's designed to handle workplace violence that will give you and your employees the tools to deal with dangerous situations at work, at home, and all the places in between. This is the first in this webinar series on workplace violence and personal safety. Part 2 on facility safety and Part 3 on de-escalation techniques are available for purchase along with bundle packages of part 1 & 2 together and part 1, 2, and 3 together.
TMC is proud to partner with Jerry McCormick, the President of Personal Safety at Work and an internationally recognized personal safety expert. He brings 30 years of experience as a police officer; eight years in the U.S. Marine Corps; and as a personal safety expert who researched more than 300 incidents of Active Shooter cases. June has been designated as National Safety Month by the National Safety Council and we at TMC believe that personal safety is an important topic and is critical at work, at home, and in-between.
According to a report from the Bureau of Labor and Statistics data revealed that in 2018, health care and social service workers were five times more likely to experience workplace violence than all other workers, comprising 73 percent of all nonfatal workplace injuries and illnesses requiring days away from work. These statistics alone make this a must attend session.
Employee safety isn't that complicated, but you must understand the key steps that provide protection. This webinar will guide you in developing or improving your workplace safety program to deal with workplace violence and will provide you and your employees the tools to deal with dangerous situations at work, at home, and all the places in between. Jerry will outline six actions that employees can implement to feel and be safer.
There will be no CE credits available for the recorded version.
At the end of the session attendees will learn:
Understanding the difference between "Active Shooter", "Mass Killings", & "Mass Shootings" and how the media presents these scenarios.  And how understanding these terms will help identify your own risk profile?
Safety information all officer managers should know in order how you can take steps to improve safety at the workplace.
Drills you can do to get your team thinking about personal safety whether at work, at home or in the community.
Action steps that should you taken to get your team ready to act in the event of a dangerous situation in your office or surrounding area.
Presenter – Jerry McCormick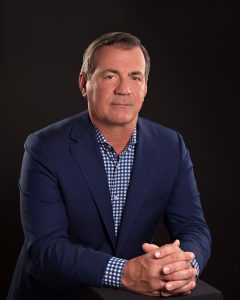 Jerry McCormick is the President of Personal Safety at Work and has trained corporations, colleges, schools, and other businesses in the US and Internationally to give practical skills to deal with the myriad of threats in and around us every day. He utilizes his experience to develop training for thousands of public safety professionals on how to respond to active shooter incidents. In addition, he has transitioned into a role of providing employee personal safety training after interviewing more than 9,800 police officers in the US, Europe & China on why police officers are rarely victims of Person-on-Person Crimes to help employees learn how to deal with a myriad of workplace and public threats that extend beyond active shooter situations.