October is the national cybersecurity awareness month, and we take cybersecurity seriously at TMC. This year's theme "will focus on key areas including citizen privacy, consumer devices, and e-commerce security."
But rather than talk about cybersecurity, get into the spirit with a quick word search! Feel free to print this out and share it with your team to find out how many terms and definitions you know.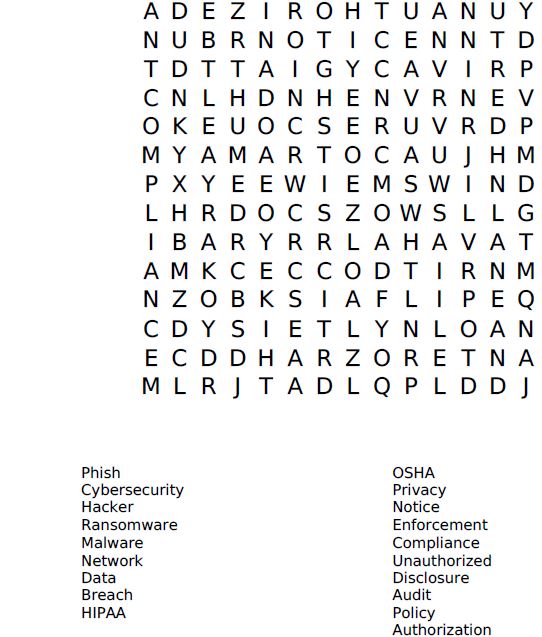 Are there gaps in your or your team's knowledge or terms you're unfamiliar with? Check out our other resources, like these free recorded webinars on HIPAA and OSHA compliance.
Cybersecurity Awareness Word Search Answers
No cheating!
Answers