Pandemic Preparedness Plan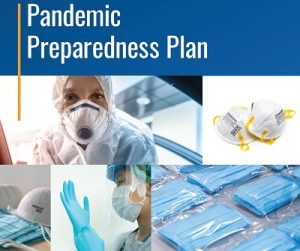 TMC has created a pandemic plan to reference during COVID-19, with resources specific to both medical and dental practices. We have a medical specific plan and a dental-specific plan.
This pandemic plan goes over:
What to do with your lobby area
Respiratory hygiene and cough etiquette
Engineering controls
PPE
Patient care
Respirator use
Cleaning and disinfecting
We are offering our Pandemic Preparedness Plan complimentary to OSHA service clients. Please go to the TMC Client Portal and click Pandemic Preparedness Plan.
Price:     TMC OSHA Service Clients:   Complimentary                         Non TMC Clients:  $200