What is the current Federal OSHA citation for a serious violation?
The maximum penalty is $15,625 per violation for serious, other-than-serious, posting requirements, and failure to abate. The employer must post the OSHA citation(s) immediately near the alleged violation and shall ensure that the citation is not altered, defaced, or concealed.
More information can be found at https://www.osha.gov/memos/2022-12-20/2023-annual-adjustments-osha-civil-penalties.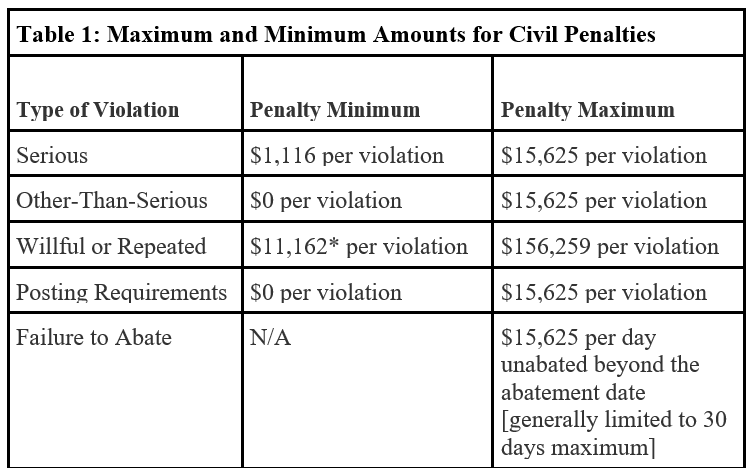 * For a repeated other-than-serious violation that otherwise would have no initial penalty, a GBP penalty of $446 shall be proposed for the first repeated violation, $1,116 for the second repeated violation, and $2,232 for a third repetition.
Can you add a consent or acknowledgement to a Release of Information document?
No. The only addition that can be included on a Release Authorization document is another Release of Information Authorization such as a Compound Release Document. This was put into the law to ensure that the patient clearly understands what they are signing.