OSHA: Coo Coo for Compliance
Do you remember Sonny the Cuckoo Bird? He did everything possible to hide from Cocoa Puffs, yet somehow things, people, or words would trigger him to go insane for General Mills' cereal.  What triggers for your office to go Coo Coo for Compliance?
The start of a New Year triggers many people to change old habits. Have there been some compliance issues that you have been avoiding? Are you keeping an autoclave log, wearing PPE appropriately, and checking the fire extinguisher monthly?  Now is a great time to go through your checklist and work to accomplish some things. There may be daily, weekly, monthly, and yearly tasks for your team to complete.  This checklist, aka inspection record, is available in the FORMS section of the TMC manual.   Now, get ready, steady, & go. Make it a great year!
HIPAA: All Aboard
Conductors have historically said "All Aboard" to make sure no passengers get left behind. Which employees should be "all aboard" for HIPAA training and how often should training occur?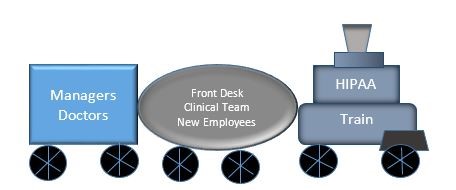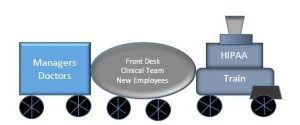 The Security Awareness and Training standard 164.308 (a)(5) states that covered entities must: "Implement a security awareness and training program for ALL members of its workforce (including management)." Security training for all new and existing members of the covered entity's workforce is required by the compliance date of the Security Rule. In addition, periodic retraining should be given whenever environmental or operational changes affect the security of EPHI. Changes may include new or updated policies and procedures; new or upgraded software or hardware; new security technology; or even changes in the Security Rule.
Make sure your managers, administrative team, and clinical team are All Aboard for training.