Business Associates Training
A  Business Associate (BA) is a person or entity performing certain functions or activities that involve the use or disclosure of protected health information on behalf of, or in services to, a covered entity. After the finalization of The Health Information Technology for Economic and Clinical Health (HITECH) Act, certain elements of the HIPAA Privacy Rule and the HIPAA Security Rule apply to Business Associates. Training is not only important but a necessary element for a Business Associates' compliance program.
Our Business Associates Program is designed specifically to meet the compliance needs of individuals or businesses that work with covered entities and have access to protected health information. While this training is a requirement of the HIPAA regulations, it is also important to show compliance with training when approaching potential clients. Business Associates will receive the training and support needed to get through the tough HIPAA questions as well as potential breach situations.
Training may be delivered onsite and/or accessed in an electronic format via the internet. The training provides the basics of how to comply with HIPAA regulations that apply to your specific role when handling protected health information.
Training objectives
Identify the difference in Business Associates and Covered Entities
Identify the basic tenants of the Privacy, Security, and Breach Notification Rules
Identify and discuss threats to the protection of health information
Identify appropriate security measures
On-Site Business Associates HIPAA Compliance Program
HIPAA Business Associates compliance manual
Consulting session with the HIPAA Security Officer
Risk Assessment
Employee training
Business Associates eCompliance Packages
Our eCompliance packages are online training bundled with other components to help you with your BA HIPAA compliance. Whether you need online training with a BA HIPAA compliance manual and electronic forms or maybe you want assistance with your HIPAA questions, we have a tier of service that will work for you.
Business Associates HIPAA  Online Training Only
If you only need the BA HIPAA online training, then this is for you. This interactive online training course gives you immediate access to training at a time that is convenient for you. This course is approximately 45 minutes.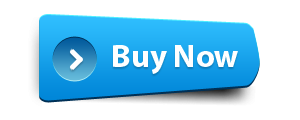 Do You Just Need A HIPAA Business Associate Compliance Manual?
This compliance manual contains required documentation, a Sample Business Associate Agreement, and operating forms to assist you with HIPAA compliance. Stay up-to-date on the appropriate forms and information you need.