Georgia Dental Association Endorsement

We've Got You Covered:  Compliance and Training for Georgia Dental Association Members
At Total Medical Compliance (TMC), we offer a wide array of customizable programs designed to meet the OSHA, HIPAA, and infection control needs of the Georgia Dental Association (GDA) members. We are a GDA Plus+ Partner, a select group of business solutions endorsed by your association for OSHA and HIPAA compliance service.
You can choose from our onsite program where an experienced TMC consultant will inspect your facility and provide site-specific training for your staff or choose one of our many online programs. These programs are flexible and convenient and provide the same high-quality, thorough information as our onsite program.
Additionally, you can earn CE credits through the American Dental Association (ADA) via our webinars on OSHA, HIPAA, Infection Control/Spice, and more!
About the GDA
The Georgia Dental Association (GDA) exists to help members succeed. GDA advocates for the dental profession and patients promotes the positive perception of dentists, increases awareness of dentistry, and brings members new business solutions.
Benefits of Being a GDA Member and TMC Client
The Georgia Dental Association (GDA) provides guidance on new regulations affecting dentistry, continuing education, and regular news and publications. By becoming a GDA member, you'll receive tangible benefits that help you and your colleagues every day. It takes just a few minutes to make a meaningful investment in your profession, joining 3,300+ dentists in Georgia: join GDA or learn more about GDA's benefits.
As a GDA member and TMC client, you will receive discounts on TMC  webinars, as well as access to our complimentary *ADA CERP CE webinars. Use Code:  GDA49 for webinar discounts in our store
We also provide COVID-19 Resources and information to keep you up-to-date. We have created both a Respiratory Protection Plan and a Pandemic Plan that we offer as COVID-19 resource tools to help your practice. We are also keeping you informed on the current OSHA Emergency Temporary Standard (ETS) regulation requirements going into effect.
Complimentary Webinars For You
We provide you with complimentary webinars with the latest information in OSHA, HIPAA, and Infection Control compliance offering CE credits. Click here
More from TMC
TMC saves our clients money and time by providing:
Chemical labels for products not in the original containers as required by OSHA
Providing electronic SDS manuals
On-site training and a dedicated consultant for your practice
OSHA & HIPAA support for your practice
Convenient online training programs to minimize lost patient time
And more…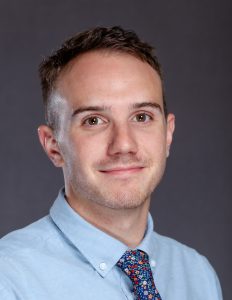 Meet our Georgia On-site Consultant that is ready to train your practice along with facility audits, risk analysis, and officer training. Tanner Williams joined Total Medical Compliance in 2016 as part of our Client Services Team. He has an Associate's Degree in Business Management. After years of experience working with our client's day-to-day compliance needs, he transitioned to a TMC Consultant.
Find the solution right for you:
Online Employee Training
eCompliance Program
OSHA Compliance Program
HIPAA Compliance Program
Infection Control Program
Online Store


* ADA CERP is a service of the American Dental Association to assist dental professionals in identifying quality providers of continuing dental education. ADA CERP does not approve or endorse individual courses or instructors, nor does it imply acceptance of credit hours by boards of dentistry. Concerns or complaints about a CE provider may be directed to the provider or to ADA CERP at www.ada.org/cerp.