Date: Wednesday, December 14, 2022
Time: 12:00 to 1:30PM EST
Price: $49 per person
Worker safety is a topic that is a priority for all of us. We recently held a webinar on workplace violence prevention that is available in our library. That webinar took a look at facility safety as a general overview and now the next step is worker safety is to take a deeper look at the facility where you are located. Here is the link for the first webinar in our series: https://totalmedicalcompliance.com/product/webinar-avoid-being-a-victim-of-crime/
There is a crime-fighting tool that is called Crime Prevention Through Environmental Design or CPTED. The idea is we can put systems in place to greatly enhance workplace safety from crime and unruly behavior by taking a systematic approach to make your workplace feel and actually be safer.
This webinar, "Workplace Violence Series, Part II: Keeping Your Facility Safe," will blend a better understanding of CPTED principles so you can look at your own environment to make changes to enhance safety and review five case studies of medical practices that highlight different risk profiles. The combination of education of the principles and how to apply them will help you know what opportunities you have at your practice to enhance safety. Your training will leave you with the Top 10 most common risks that need to be addressed.
Objectives:
Define the term Crime Prevention Through Environmental Design or CPTED
List five opportunities for improvement that were identified in the examples of practices visited
Recall the leading recommendation for protection of workers in every practice location.
Presenter – Jerry McCormick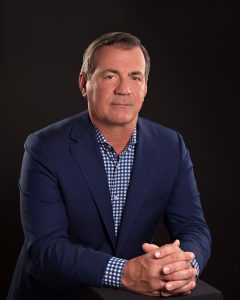 Jerry McCormick is the President of Personal Safety at Work and has trained corporations, colleges, schools, and other businesses in the US and Internationally to give practical skills to deal with the myriad of threats in and around us every day. He is a Workplace Safety Expert who is certified by Homeland Security to complete Critical Infrastructure Assessments.  Jerry has completed assessments on Sports Stadiums, Water System Plants, Government Builds, Schools, Medical Facilities and Medical Practices, just to name a few.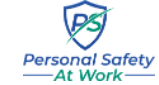 Attendance & Cancellation
Cancellations prior to the last 10 days will be eligible to receive a full refund. Cancellations received within 10 days of the webinar date may transfer their registration to another date. No refunds will be provided.
Continuing Education
Total Medical Compliance is an ADA CERP Recognized Provider.  Total Medical Compliance designates this activity for 1.5 continuing education credits. The entire course must be attended in full; no partial credit will be awarded.

ADA CERP is a service of the American Dental Association to assist dental professionals in identifying quality providers of continuing education. ADA CERP does not approve or endorse individual courses or instructors, nor does it imply acceptance of credit hours by boards of dentistry. Concerns or complaints about a CE provider may be directed to the provider or to the Commission of Continuing Education Provider Recognition at ADA.org/CERP.
*We reserve the right to cancel the webinar if there are not enough attendees.