Breach is a 4 Letter Word Webinar
Most every day it seems a new report emerges from an organization revealing a significant breach scenario. Are you comfortable that your business is well positioned to prevent a breach of protected health information? Join Karen Gregory, RN from Total Medical Compliance as she reviews some of the most prominent examples of reported breaches and outlines strategies to protect your practice from the burden of breach reporting.
After this session the attendee will:
Recall two examples of recently reported breaches
Define breach and post-event risk analysis guidance
List three strategies a practice can implement to reduce the likelihood of a breach
Watch the recorded version by clicking the link below. There are No CE Credits offered for the recorded session.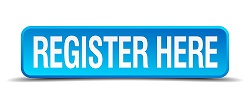 Lecturer – Karen Gregory, RN
Karen has over 20 years' of experience working in the outpatient environment, both at the front line delivering patient care and in the management arena. She is passionate about both employee and patient safety and takes every possible opportunity to improve the quality of healthcare for all involved. Karen is currently the Director of Compliance and Education for Total Medical Compliance where she develops compliance materials in addition to training consultants, as well as clients. She is a frequent speaker for professional organizations and at conferences nationwide on OSHA, HIPAA and Infection Control.