How Does Your Practice Respond to a Patient's Right of Access?
Dates:  January 26, 2022
Time: 12:00 pm – 1:00 pm EST
Price:  Complimentary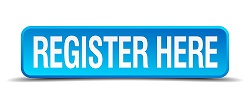 How does your practice respond to a patient's request to access their records? The HIPAA Privacy Rule gives patients the right to see and get copies of their health information. Providers are required to respond to those requests in a timely manner and only charge the patient a reasonable fee. Since the original HIPAA Privacy Rule was published, conflicting guidance has caused a lot of confusion about the process. Patients who have trouble getting copies of their records or are charged high fees for copies have filed complaints with The Office for Civil Rights (OCR). The OCR issued its 25th Right of Access Initiative settlement agreement in November 2021.
Join Abby Mitchell, HCISPP, CRISC, CHPC, CHC, as she gives an update on the OCR's Right of Access Initiative and walks you through the requirements for patient access requests, permitted fees, and how access requests differ from patient authorizations.
After attending this webinar, an attendee should be able to:
Discuss the importance of the patient's right of access granted by HIPAA
Identify the components of a designated record set.
Describe the difference between a patient access request and an authorization.
Recall guidance on allowable fees for access requests.
Lecturer – Abby Mitchell, HCISPP, CRISC, CHPC, CHC
Abby started her career at a law firm in Cleveland, Ohio. There, she worked on corporate governance, mergers and acquisitions, and securities. After holding a position at GOJO Industries, the inventors of PURELL®; she joined MemberHealth in 2006, which became the third largest Medicare Part D plan nationwide. That company was acquired by CVS Caremark and she left in 2010 to pursue a position in the mining and metals industry as contracts management support to the international strategic sourcing group at Cleveland-Cliffs. In 2014, she joined CoverMyMeds as the manager of contracts administration and legal operations and went on to become the privacy officer and data governance liaison. Abby earned a bachelor's degree in German translation and paralegal studies from Kent State University and holds several professional certifications in health care privacy, compliance, and information security.
Continuing Education
Total Medical Compliance is an ADA CERP Recognized Provider.  Total Medical Compliance designates this activity for 1.0 continuing education credit. The entire course must be attended in full; no partial credit will be awarded.
Attendance & Cancellation
This session is complimentary. Attendance for the entire course is required in order to receive continuing education credit.
ADA CERP is a service of the American Dental Association to assist dental professionals in identifying quality providers of continuing education. ADA CERP does not approve or endorse individual courses or instructors, nor does it imply acceptance of credit hours by boards of dentistry. Concerns or complaints about a CE provider may be directed to the provider or to the Commission of Continuing Education Provider Recognition at ADA .org/CERP.
*We reserve the right to cancel the webinar if there are not enough attendees.