HIPAA Right of Access: A Patient's Right Webinar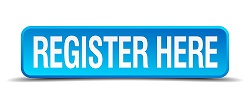 Patients have a right to request a copy or view a copy of health information included in their personal health record, including financial information. In the past 18 months, the Office of Civil Rights at Health and Human Services, as part of the Right of Access initiative, has issued its sixteenth settlement agreement for non-compliance with providing a patient requesting access to their health information.
Is your practice ready to respond to and request access? While this right was included in the Privacy Rules when published there is still a great deal of confusion about the process which leads at times to patient frustration and a report to the Office for Civil Rights.
Join Karen Gregory as she outlines what the regulation requires, including the timeline for response and what is considered reasonable fees. Examples of settlement agreements will be reviewed to demonstrate exactly what OCR is looking for in responding to the patient's request for access.
At the end of the session the attendee will:
Discuss documentation requirements for records access.
Recall guidance on fees associated with access requests.
Describe the difference between an authorization and an access request.
Once you have completed the webinar your practice should be prepared to provide patients' access to their designated record set in a timely manner.
Lecturer – Karen Gregory, RN
Karen Gregory is the Director of Compliance and Education for TMC. Building on over 20 years of compliance experience she develops OSHA and HIPAA compliance materials, and trains consultants and clients in infection control. She is a frequent speaker for professional organizations and at conferences nationwide on OSHA, HIPAA, and Infection Control. In 2020, Karen was the recipient of the Dr. James J. Crawford Lifetime Achievement Award by OSAP for her contributions supporting OSAP's core competencies of infection control and provider safety. Karen has been selected as a Hu-Friedy Key Opinion Leader and is on the Editorial Review Board for the OSAP publication Infection Control in Practice. Passionate about employee and patient safety, Karen is committed to sharing the safety message especially to those involved in front-line care.